I'm Suzanne Stephens
I am the custom Web site designer for established real estate agents who want to attract and nurture relationships with buyers and sellers. I'm here to guide you through everything you need to do, know and understand to have a successful Web site … and then to make it happen.
And #1 on your "Need to Know" list is that search engine optimization gets them there … but good design keeps them. Your Web site's custom design evokes emotional responses similar to those you observe when a home's curb appeal and first impressions are spectacular. A prospect's journey through your Web site continues in comparison to a buyer's journey through a beautiful high-end home. But on the Web, the prospect discovers your array of offerings to fulfill her family's every home-buying or -selling need.
So, if you're a broker or agent who wants the very best, built on one of the best real estate platforms currently available—and lead generation is more important to you than cost—keep reading.
As a formally trained graphic designer, now with decades of experience in marketing strategy and design, I began hand coding Web sites from scratch in the early days of the Internet.
The Best of the Best
I continuously watch for and adapt to new developments in real estate site technology. And today, the best real estate site platforms available include Myrsol, Point2Agent and IDX-enabled WordPress blogs with search engine friendly listings. I create fine custom designs for all three, and will soon begin offering Facebook fan page design. Learn more…
The Big Difference
What do I offer you that other Web designers generally do not or cannot? Sound SEO (search engine optimization) advice, consideration for your likes and dislikes, professional copywriting for your home page, and quality assurance. Learn more…
What About Your ROI?
If your current real estate site already gets good traffic, say, 40 to 50 visitors per day, I know my design will pay for itself quickly from the immediate increase in leads. So, if you're ready for a custom Web site design that's in keeping with your reputation and success, let's talk. But first…
What To Do Next
Many clients tell me that they learned a lot about Web marketing just from their initial conversations with me. But to talk with you intelligently about how I can meet your needs, I first need some information from you. Please fill out my contact form with the information requested so I can review your current Web sites and get a feel for your search market conditions. Then, when we talk, I'll be positioned to be more helpful to you.
Please know that I stay booked, so if you're interested, doing this sooner is better than doing it later!
Let's get acquainted.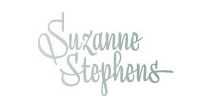 Curb Appeal for Your
Real Estate Web Site